Newsletter No. 23 / 26 June 2020                             
Click on any ad to go to the advertisers website..
PIC supports Edcon business rescue plan as adopted by creditors
By Dineo Faku
JOHANNESBURG – The Public Investment Corporation (PIC) said on Tuesday that it supported Edcon's business rescue plan (BRP), which was adopted by more than 75 percent of Edcon's creditors on Monday.
The PIC, which invested R1.2 billion in Edcon on behalf of the Unemployment Insurance Fund last year, said although it was
probable that jobs would be lost, support of the business rescue plan aimed to minimise job losses and maintain footprint of Edcon's retail entities to ensure support for landlords.
"The PIC is therefore in favour of the plan versus a liquidation process, which would have a higher impact on job losses," said the PIC, Africa's biggest investment fund.
The PIC said that it was aware of court challenges to the BRP and hoped for a lasting solution, that was beneficial to all the stakeholders and ensures that as many jobs as possible are preserved.
"By March 31, Edcon employed more than 24 400 people. The majority of these jobs, 80 percent, or more than 19 400 are permanent, with 58 percent, or more than 16 400, being employees aged 35 years and under," said the PIC.
On Monday, Edcon's business rescue practitioners, Piers Marsden and Lance Schapiro, said that the sales process of the company's subsidiaries, Jet, Edgars and loyalty programme Thank U, was progressing well. Edcon has had various offers to purchase its divisions, and the BRPs said its survival depended on a sales process, as no bank finance has been provided.
They said that interested parties were currently completing their due diligence, with "binding offers" set to be received by the end of the month.
The BRPs said the business rescue plan was approved on Monday by the majority of affected parties, including employees, creditors, lenders and landlords, with support for the plan received from the South African Commercial, Catering and Allied Workers Union (Saccawu) and the Employee's Committee.
The BRPs said that both the employee committee and Saccawu representatives supported the plan, indicating that it would ensure the preservation of jobs, ensuring future business continuity and ultimate support for the South African economy.
"The representatives indicated that liquidation is not a consideration and the rejection of the plan in this current economic and unemployment context would have a detrimental impact on all stakeholders," said the BRPs.
The BRPs also said the plan would not only offer greater gains to employees and creditors, but would ultimately serve to contribute to the greater economy.
"Not only will jobs be saved, but employees will also receive better severance, in the likelihood of some employees being retrenched.
"Creditors and landlords will also be in a better position as they will not only receive better dividends, but the sale will also provide them with sustainable customers to ensure continued trading".
Last week, Edcon served 22 000 employees with Section 189 notices, which are an invitation for consultation on the company's restructuring.
"The approval of the plan is the start of a complicated and rigorous process that comes with risks and challenges that need to be considered, including and not limited to the execution of the final sales agreements, uncertain and deteriorating market conditions, as well as any unforeseen business rescue or liquidation related  IOL
Nigeria's Zamfara state to boost cotton production
The Zamfara state government in Nigeria recently received approval from the Central Bank of Nigeria (CBN) to finance 60,000 cotton and rice farmers, according to Alhaji Abdullahi Maiturare, special adviser in the state's directorate of accelerated cotton development, who recently said the farmers would be financed through their commodity associations.
Maiturare, who is also the chairman of the project management team for Zamfara State/CBN's Anchor Borrower's Programme, said 30,000 farmers each from cotton and rice sectors would benefit under this arrangement.
The cotton farmers will be treated under the National Cotton Association of Nigeria (NACOTAN), he was quoted as saying by Nigerian media reports.
The state has dedicated 130,000 hectares of farmland located across its 17 emirate councils for the programme to become a success. In collaboration with the Raw Materials Research and Development Council (RMRDC), it has also procured 4.5 tonnes of improved variety of cottonseed suitable for farmlands, he added. F2F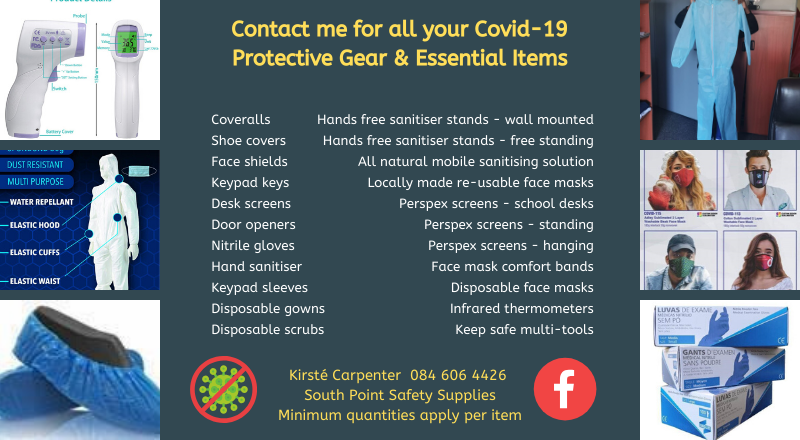 Esprit selects EarthColors® by Archroma for its newest 'I am sustainable' capsule collection
Archroma, a global leader in color and specialty chemicals towards sustainable solutions, today announced a new collaboration with Esprit, the global fashion clothing brand, who selected the EarthColors® range for its 'I AM SUSTAINABLE' capsule collection.
Esprit was founded in California by couple Susie and Doug Tompkins in 1968, and is now headquartered in Germany and Hong Kong, with a presence in 40 countries around the globe.
Esprit creates laid-back, high-quality essentials that reflect its core values of sustainability, equality and freedom of choice. The brand developed its first eco-conscious collection made of 100% organic cotton, back in the early 90's.
Archroma's EarthColors® range came to public attention for being the Gold Winner of the OutDoor Industry Award 2017, Sustainable Innovations category.
The range is regularly featured by brands such as Kathmandu, G-Star and Ternua, who are willing to explore truly innovative and authentic color options for more eco-conscious casual wear collections.
Archroma's EarthColors® is a line of patented plant-based dyes, sourced from up to 100 percent renewable resources.
Archroma developed EarthColors® using non-edible waste products, from agriculture and herbal industries, to replace petroleum derived raw materials; which are the conventional raw materials used to synthesize dyes currently. This gives brands an alternative when looking for more natural ways of dyeing garments.
The colors available in the capsule collection created by Esprit: mauve, beige, blue, khaki, pink and blush hues, are made from the non-edible parts of nutshells, almond shells, rosemary, saw palmetto, bitter orange and beetroot, left over from agriculture industry or herbal extraction.
The collection is available online: www.esprit.eu/earthcolors.
The brand is working on future fall/winter and spring/summer collections with more exciting articles to discover for nature-inspired consumers
"Colors traditionally made with plants come with some limitations in terms of color reproducibility, fastness and they require huge amounts of plants to produce the quantities needed at industrial scale", comments Kristina Seidler-Lynders, Manager Social & Environmental Sustainability at Esprit. "So when Archroma presented us their EarthColors®, we were excited to have found a technology that would allow us to explore authentic colors synthesized from plants rather than petroleum."
"The whole team at Esprit really embraced the possibilities of EarthColors®", says Dion Cragg, Brand Solutions Europe, Brand & Performance Textile Specialties at Archroma. "They truly pushed the boundaries in adopting the concept across every possible article, from t-shirts and scarves to canvas sandals and bags. The end result simply looks amazing, and we are so incredibly proud to be able to support such creativity with our nature-based innovation – because it's our nature!"
® Trademarks of Archroma registered in many countries.
© 2020 Archroma
TFG final results March 2020
Revenue for the year increased to R38.477 billion (2019: R37.128 billion), gross profit rose to R18.623 billion (2019: R18.281 billion), profit for the year attributable to equity holders of TFG lowered to R2.444 billion (2019: R2.640 billion), while headline earnings per share decreased to 1 174.4 cents per share (2019: 1 187.9 cents per share).
Final ordinary dividend announcement
In light of the current subdued economic environment and the heightened levels of uncertainty posed by COVID-19, the Supervisory Board has decided that it would be prudent not to declare a final dividend at this year-end (March 2019: 450 cents per share). Dividends will be resumed when appropriate to do so.
Preference dividend announcement
Dividend number 167 of 3.25% (6.5 cents per share) (gross) in respect of the six months ending 30 September 2020 has been declared from income reserves, payable on Monday, 21 September 2020 to holders of 6.5% preference shares recorded in the books of the company at the close of business on Friday, 18 September 2020.
Company outlook
Whilst we continue to deal with the economic and health impact of COVID-19 on the countries within which we operate, the outlook for trading conditions continues to remain materially uncertain across all three of the Group's business segments. Notwithstanding that all three business segments are engaged with the recovery from COVID-19, the impact of the pandemic on our 2021 financial year is expected to be significant across all territories, the extent of which is difficult to predict with accuracy. Any re- introduction of significant lockdowns and store closures across our three business segments would have a further material and negative impact on our business and results of operations in our 2021 financial year.
The Group will however continue to focus on 'self-help' measures and these, together with the Proposed Rights Offer, will ensure that TFG is well positioned for future growth, and to capitalise on the re-opening of the economies across all our territories.
The focus on sustainable business optimisation, digital transformation and local manufacturing will continue.
We are confident that our resilient business model and strategic investments will stand us in good stead for the future.
The Supervisory Board would like to take this opportunity to thank the management teams of each of the business units for leading the Group through the pandemic and the challenging economic environment.
A live webcast of the results presentation will be broadcast at 09:00 am (SAST) on 18 June 2020. A registration link for the webcast is available on the Company's website: www.tfglimited.co.za. The year-end results presentation will be made available on the Company's website prior to the commencement of the webcast.
Notice of extraordinary general meeting
Shareholders are referred to the results presentation and circular convening an extraordinary general meeting of the shareholders to vote on the resolutions required to implement the Proposed Rights Offer published on TFG's website. The extraordinary shareholders meeting will be held on 16 July 2020 at 08:30 and will be conducted entirely by electronic communication as detailed in the circular.
Rex True – declaration of cash dividend
Notice is hereby given that a cash dividend ("preference share dividend") on the 6% cumulative preference shares ("preference shares") for the six months ending 30 June 2020 at the rate of 6% per annum (6.00 cents per preference share) has been declared and will be paid on Monday, 13 July 2020 to all holders of preference shares ("preference shareholders") recorded in the register of Rex Trueform at close of business on Friday, 10 July 2020.
The salient dates of the preference share dividend are as follows:
Last date to trade cum preference share dividend: Tuesday, 7 July 2020
Preference shares trade ex preference share dividend: Wednesday, 8 July 2020
Pepkor – results of accelerated bookbuild offering
Shareholders are referred to the announcement released on the Stock Exchange News Service of the JSE Limited (the "JSE") on 23 June 2020, relating to the issue of 172,500,000 new ordinary no par value shares in the authorised but unissued share capital of the Company (the "Placement Shares") through an accelerated bookbuild (the "Bookbuild") under and in accordance with the Company's existing general authority to issue shares for cash, granted by shareholders at the annual general meeting held on 11 March 2020 (the "Placement"). Pepkor is pleased to announce the successful completion of the Bookbuild. The Placement Shares were issued at a price of R11.00 per share, a 6.2% discount to the pre-launch 30 business day volume weighted average price of R11.73 per share as at market close on 23 June 2020, in compliance with section 5.52(d) of the Listings Requirements of the JSE.
The Placement raised gross proceeds of R1.9 billion for the Company.
The Placement Shares being issued represent in aggregate 4.95% of the Company's issued ordinary share capital prior to the Placement. The Placement Shares when issued will be fully paid and will rank pari passu in all respects with the Company's existing ordinary shares in issue, including the right to receive all dividends and other distributions declared, made or paid after the date of issue of the Placement Shares.
An application will be made to the JSE for the listing of the Placement Shares. Subject to approval by the JSE, listing and trading of the Placement Shares are expected to occur on the JSE on Monday, 29 June 2020, and dealings in the Placement Shares are expected to commence at the same time. Rand Merchant Bank, a division of FirstRand Bank Limited and Morgan Stanley & Co. International Plc acted as joint global coordinators and joint bookrunners of the Placement (the "Bookrunners").
Use of proceeds
The proceeds from the Placement will be used specifically to:
*reduce Pepkor's current gearing level to move towards its stated target of 1 times net debt-to-EBITDA. As of March 2020, the Company's gearing ratio is 1.7 times.;
*support securing of the business against the current and future uncertainties from both a macro and economic perspective; and
*provide investors with an opportunity to invest in the future growth and success of Pepkor.
The Placement is a precautionary measure to strengthen Pepkor's financial flexibility and liquidity position in the light of the continuing COVID-19 pandemic and resulting macro- economic pressure. In addition to other cash-saving initiatives already undertaken by the Group, the Placement will help Pepkor to further enhance the liquidity profile and increase resilience of its balance sheet, should a more negative macro-economic scenario realise.
Did you know……..
Regional Language
The word "jeans" comes from "Genes", a local term for Genoan sailors, who wore cotton pants. "Denim" comes from the fabric used to make blue jeans, originally known as "serge de Nîmes", after Nîmes, France
.
To Advertise…..   Click here to see fact sheet with advertising rates.
Editorial Submission:
Please remember to send me your news so that we can share it with all our readers in the weekly newsletter.
Although editorial is neither guaranteed nor implied, suitable editorial for consideration may be submitted to: