Newsletter No. 20 / 5 June 2020                             
Click on any ad to go to the advertisers website..
Woolies winter wear incorporates textiles made from recycled PET bottles
Woolworths has diverted over a million 500ml PET bottles from waste streams and recycled them into polyester materials to be used in some of the retailer's 2020 winter fashion ranges.
In line with its Good Business Journey, which prioritises sourcing sustainable fibres and including recycled materials in products and packaging, Woolworths says it is committed to supporting a circular economy to effectively reduce plastic waste.
While Woolworths has used recycled polyester in items such as denim jeans, this 2020 winter season will feature sustainable fabrics used in most puffer jackets and gillets, as well as some polar fleece items across men's, ladies' and kidswear.
The major use of the recycled polyester made from the plastic bottles is for the inner 'wadding' in the popular winter puffer jackets. Recycled nylon has also been used in some of the items.
For example, the new men's wind and water-resistant puffer jacket is made from approximately 80% recycled fabric including the zip tape. The shell and lining are each made from 40% recycled nylon and the soft wadding (inner) made of 100% recycled polyester.
Woolworths says that this season's puffer jacket is sought-after outerwear, inspired by on-trend 70's silhouettes. Drawing on nature, the new ranges feature earth tones such as rich browns and greens, beige and cream, as well as chartreuse and rust.
The retailer also uses recycled PET bottles in their duvet fill, reusable shopping bags and packaging. Bizcommunity
Manufacturer receives increased interest in face mask concept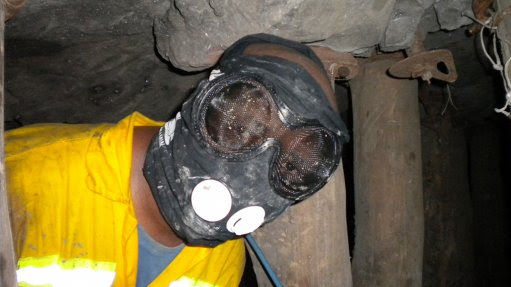 Ahead of the competition The Koplap comes in several iterations with some versions including mesh eye pieces and non-return valve over the mouth.

Mine ventilation equipment and working-face consumables manufacturer Terramin has seen increased demand for its full-head precautionary respiratory protection solution named the Koplap as demand for face masks has increased on the back of the Covid-19 pandemic, Terramin CEO Martin van Schoor tells Engineering News.

"Although more work needs to be done to ensure its suitability and effectiveness against Covid-19, the Koplap appears to be now receiving much interest as an alternative to mitigating the effects of the Covid-19 pandemic," he says.

The Koplap, which is similar to a balaclava in appearance, was originally intended for use by underground drilling operators and for shotcrete applicators in the underground working space. The registered design includes the option to have a mesh fitment for eye protection from foreign bodies, as well as a non-return valve attached over the mouth area. This non-return valve attachment serves to reduce the moist breath from exhalation being forced up into the user's eye zone. This prevents the fogging up of safety and prescription spectacles.

This precautionary respiratory device – which has been well evaluated and used for the filtration of air inhaled in dusty, particulate-infused underground working environments – has been presented as a product that can be applied in a manner that can afford a user three-layer protection in line with the proposed means and method stipulated in a government circular on three-layer cloth face masks.

The Koplap uses a bi-orientated knitted fabric, with the potential three-layer coverage when folded able to mitigate the projection of infected mucous droplets that are released into the user's surroundings by coughing, sneezing or breathing. It was noted that during the evaluation as a precautionary inhalation filtration concept, the moisture from a user's breath dampens the interstitial fabric fibres and assisted in the capture and retention of fine dust particles.

Van Schoor says one of the main advantages of the Koplap is durable – being easily washed with soap then rinsed and sanitised for reuse over a lengthy period.

"We have heard of some users in diamond mines who claim to have reused the product continually over many months. The Koplap can be washed by a user in the shower after a working shift and then hung up to dry for use during the next shift," he says, adding that the item can also be sanitised through heat – such as by being ironed.

Further, he claims that many other companies have tried to copy the Koplap concept by offering "buff-type" items, however, Van Schoor is convinced that these are not of the same quality standard, and that buyers should be cautious.

"Disposable masks appear to be somewhat inefficient. They are possibly not properly fitted to the user, interfere with speech, audibility and are, in some cases, simply never worn," he claims.

Moreover, the large-scale waste-handling problem of safely disposing of many possibly infected used masks presents a major problem, he adds.

In many jurisdictions, facial hair can prevent the effective use of disposable face masks. This is because of problems that arise from facial hair hindering the proper fitting and sealing against a user's facial topography.

Van Schoor warns against haphazardly investing in the manufacture of cloth face masks without ensuring that they are manufactured in line with user-friendliness, affordability, as well as a Covid-19 government circular endorsing the three-layer concept.

Terramin is actively working with numerous mines to ensure that every user has a Koplap precautionary device that can mitigate the effects of particulate inhalation as well as mucous spread. EN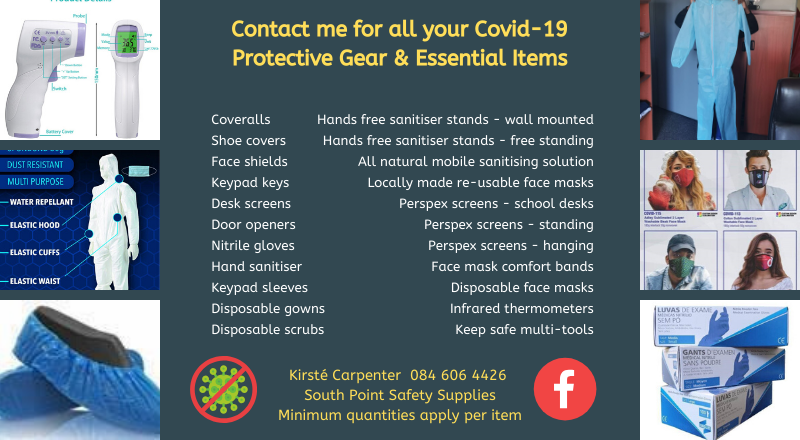 Converse Launches its Unity Campaign
By Courtney Flury
Cape Town, May 2020 – Converse launched its #CreateAtHome campaign that encouraged fellow friends and fans of the brand to explore, experiment and enhance their creativity whilst at home due to the COVID-19 pandemic. A major surge of innovation at its finest, Converse's dedication to highlighting both upcoming and existing artists work has evolved and come in into fruition in the form of its adjoining campaign called Unity.
The campaign launches today and involves 5 key South African artists that have been tasked to visually depict the African experience of the COVID-19 virus in a way that breathes a refreshed message of hope, strength, positivity and survival into the classic white Converse Hi-top. With a unique take on the ideals of African expression each artist namely Fhatuwani Mukheli, Sindiso Nyoni, Nardstar, David Tshabalala, and Falko Fantastic, will have their design available for sale for pre-order on Converse's website. Each sneaker will be customised with only 75 pairs available per design.
In the efforts of giving back to an establishment that has been affected by the pandemic, Converse has selected the Nelson Mandela Children's Fund in which all proceeds will go to following the sale of all sneakers.
A favoured initiative that encompasses both creativity and philanthropy, The Unity campaign provides the opportunity to purchase a limited and exclusive sneaker featuring the artwork of some of the country's most appreciated creatives. Let's give back with Converse whilst looking forward to a bright and safer future.
#CreateAtHome
#WeAreAllStars
About ConverseConverse Inc., based in Boston, Massachusetts, is a wholly owned subsidiary of NIKE, Inc. Established in 1908, the Converse brand has built a reputation as "America's Original Sports Company"TM and has been associated with a rich heritage of legendary shoes such as the Chuck Taylor® All Star® shoe, the Jack Purcell® shoe and the One Star® shoe. Today, Converse offers a diverse portfolio including lifestyle men's, women's and children's footwear, apparel and accessories and is sold globally by retailers in over 160 countries.
HomeChoice – notice of annual general meeting
Notice is hereby given that the annual general meeting of HIL shareholders will be held at HomeChoice Mauritius, Level 2, Maurice Publicité, Ogilvy & Mather House, Inova Riche Terre Business Park, Riche Terre, Mauritius on Monday, 29 June 2020 at 12:00.
There are currently limitations on postal services in South Africa under the national COVID-19 lock-down. The Company will thus endeavour to post the notice of annual general meeting to shareholders as soon as it is able to do so and shareholders are advised that the full notice of annual general meeting and proxy forms are available on the website at www.homechoiceinternational.com/integrated-reports/.
Salient dates
Shareholders entitled to receive the notice are those who were recorded as such in the Company's securities register on Friday, 22 May 2020, being the notice record date set by the board of the Company.
The record date on which shareholders of the Company must be registered as such in the Company's securities register in order to be entitled to attend and vote at the annual general meeting is Friday, 19 June 2020, being the voting record date set by the Board of the Company determining which shareholders are entitled to attend and vote at the annual general meeting. The last day to trade in order to be entitled to attend and vote at the annual general meeting will therefore be Monday, 15 June 2020. Proxy forms must be lodged by no later than 12:00 on Saturday, 27 June 2020 via governance@homechoiceinternational.com. Any forms of proxy not lodged by this time must be handed to the chairperson of the annual general meeting immediately prior to the annual general meeting.
Mr Price – clarity on intention of equity raise
As a follow up to provide clarity on the Group's circular and SENS announcement of 20 May 2020 regarding a general meeting for authority to affect a specific issue of shares of up to 10% of the Group's issued ordinary share capital ("Equity Raise"), the Group advises as follows.
The purpose of the Equity Raise is to ask shareholders to lend support to fund long-term growth in anticipation of value accretive assets at attractive valuations becoming available in the current economic environment; as well as for organic growth of the existing business and new concepts.
There has been speculation in the market that the Group is pursuing local clothing retail chain "Jet", a division of Edcon Ltd. ("Edcon") as a potential acquisition target. The Company wishes to address this speculation and advises that the Group has no intention to acquire Edcon, in part or in whole. The Company's criteria for a potential acquisition is clear, consistent and demonstratable in its capital allocation track record, which has over time been communicated extensively to shareholders.
The Group's current cash resources and debt free balance sheet provide adequate support for existing business operations, including potential future disruptions in the medium term as a result of the COVID-19 pandemic.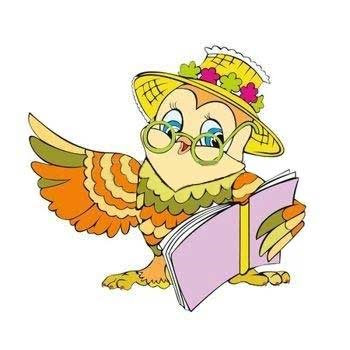 Did you know……..
Seeing Red
In the 1670s, King Louis XIV of France popularized high heels for men. He favoured shoes that had soles and heels dyed red—as red was an expensive dye at the time—and issued an edict stating that only members of his court were allowed to wear red heels.
To Advertise…..   Click here to see fact sheet with advertising rates.
Editorial Submission:
Please remember to send me your news so that we can share it with all our readers in the weekly newsletter.
Although editorial is neither guaranteed nor implied, suitable editorial for consideration may be submitted to: