Newsletter No. 21 / 12 June 2020                             
Click on any ad to go to the advertisers website..
Why apparel brands' efforts to police their supply chains aren't working
By Jason Judd & Sarosh Kuruvilla
For years, apparel brands have promised to police their supply chains to root out unsafe conditions and worker abuse. But new research from Cornell University's School of Industrial and Labor Relations found a variety of problems in their efforts.
For example, much of the information given to the auditors who inspect factories was inaccurate, particularly in China and India.
More than half of the 31,652 factory audits conducted in those two countries over a seven-year period were based on falsified or unreliable information. The unreliable audits showed labourers working fewer hours per week and suggested much higher compliance with local wage laws than the more reliable audits. In one instance, labour audits of the same supplier by the same auditing firm in the same time period produced very different judgments.
The share of inaccurate audits was lower in the other 11 countries in the study, but still the average unreliability of all 40,458 audits examined was about 45%.
Why it matters
This means that brands cannot see the results of the many corporate social responsibility programmes intended to track and improve working conditions in their suppliers' factories. As a result, there's been not enough effort improving conditions. And consumers who want to use their spending to improve working conditions don't have reliable information to inform their purchases.
How we do our work
Our team spent two years building trust with apparel companies, suppliers and other groups and persuading them to let us analyse their data. In exchange, we signed nondisclosure agreements that allowed us to work with unique, massive data sets never before available to researchers, making it possible to see the inner workings of large-scale labor compliance programs and help us measure their impacts.
The institutions were more willing to share data knowing it was anonymous and that our analysis could potentially benefit the industry as a whole.
What still isn't known
A clearer picture begins with getting more reliable information. A recent analysis in Vox shows how bad data on the fashion industry's environmental impacts distorts efforts to change them. Getting reliable data for labour compliance means that buyers and brands must invest in intelligence from workers, unions and bona fide due diligence.
What's next
Our research shows why a mandatory system of due diligence – rather than the current voluntary one – may be necessary to fix the problem. The European Commission, for example, is considering a proposal that would require apparel, food and mining companies, among others, to implement human rights due diligence and accountability along their global supply chains and report publicly about their efforts.
But better reporting by itself won't solve the problem. We believe workers and unions need to play a bigger role. A separate Cornell analysis found that compliance with safety and labour laws increases significantly when workers are able to bargain with managers over working conditions.
And unions may get a stronger voice as part of a new agreement with governments and brands like Adidas and H&M aimed at protecting the garment industry and its workers from a drop in demand due to the coronavirus recession. Bizcommunity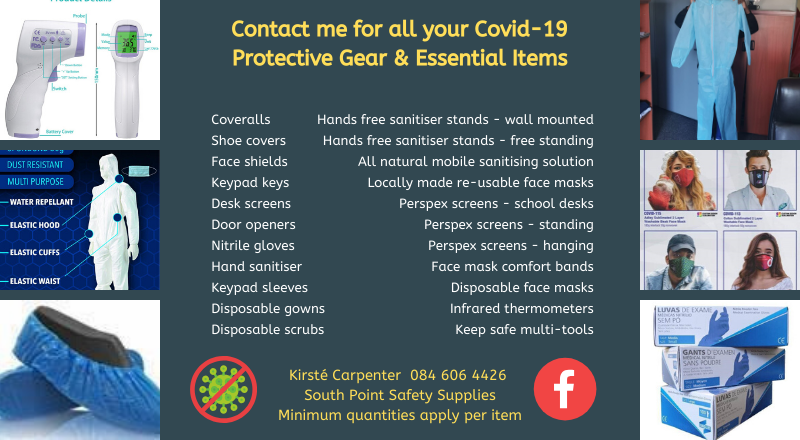 Consumer Markets Under Pressure in 2020
By Camilla Butler
As coronavirus (COVID-19) shifts the global economic outlook into deep recession, reflecting the impact of social distancing measures on economic activity, no industry remains untouched. The defining characteristic as to how consumer markets weather COVID-19 is their exposure to discretionary spend. Industries such as luxury goods, apparel and footwear, personal accessories and eyewear will find themselves under more pressure than those like packaged food, fresh food and hot drinks
Luxury goods hit hard in 2020
Luxury goods and those industries with a high level of luxury spend are set to see the biggest declines in 2020. Luxury goods, which was previously forecast to record 3% constant value growth in 2020, is now expected to decline by 18%. The market is heavily dependent on sales in countries where the impact of COVID-19 has been heaviest. Luxury sales in China are set to decline by 22% in 2020; this is a huge setback as China accounts for one-third of luxury sales, both on Chinese territory and abroad. The next largest luxury goods market, the US, will see sales fall by 25% in 2020.
On top of this, travel restrictions are a major blow for the sales of luxury goods. The industry is also under pressure from changing consumer attitudes towards conspicuous consumption and the fact that in lockdown the opportunity to wear or show off luxury goods has been eroded. As a result, luxury goods companies are having to reposition themselves to stay relevant, with many companies taking an early and active role globally in creating personal protective equipment for health carers or offering luxury hotels for health workers to stay in.
Fashion supply chain in chaos
Personal accessories (-13%), apparel and footwear (-11%) and eyewear (-8%) are all expected to sustain big losses in 2020. All of these consumer markets have a high level of exposure to luxury, are discretionary in nature and share many traits in terms of the impact of COVID-19.
The fact that people are limiting their socialising, combined with chaos in the supply chain, means 2020 will be a very difficult year for all three industries. COVID-19 has wrought havoc to both supply and demand across many industries, but it is particularly apparent for apparel and footwear. With unsold stockpiling up as stores remain closed, manufacturers have halted production, causing misery in countries such as Bangladesh. High-end apparel will take the hardest knock, whilst other categories are faring better. Athletic will outperform other categories, and low-cost, discount and off-price are set to benefit. E-commerce is faring better, but online outlets such as UK-based Next are limiting orders over concerns about maintaining the health of workers.
Tobacco faces longer-term uncertainty
Tobacco is set to decline in 2020 by 2% in comparison to the pre-COVID-19 forecast of 2% growth. In general, tobacco has a higher recessionary floor than other industries, with some evidence that people turn to tobacco more in times of crisis. However, in contrast to other industries, the main impact on tobacco is likely to be felt long term, as consumers become more conscious of their health. It is likely that COVID-19 will accentuate the long-term existential challenge faced by tobacco as consumers revaluate their nicotine consumption. To add to this, with governments across the world have spent vast sums propping up their economies and industries, they will be looking to claw that back by increasing levies on tobacco.
Lack of social occasions means beauty and personal care takes a hit
Another key consumer market which is taking a hit is beauty and personal care (BPC). COVID-19 is set to knock four percentage points off growth in 2020. In some categories, BPC is weatherproof – as seen in the 2008 Great Recession – especially deodorants and body wash/shower gel, which are mass reliant. However, the lack of social occasions and a decline in premium products, especially evidenced in the temporary closure of selective stores, means that declines are inevitable in 2020. As the world falls into recession, there will be an upturn in demand for local and masstige products. Going forward, companies will need to focus on safety, transparency, botanicals, hygiene and a general move towards more thoughtful spending, prioritising quality over quantity, and with lingering uncertainty around physical stores, they will be looking to create online communities.
Watershed moment for companies to revaluate their priorities
No industry will be unaffected as consumers rethink their spending in the context of a global recession and changes to health and social conditions. But with no quick fix in sight for those industries most under pressure, COVID-19 presents a watershed moment for companies to revaluate their priorities and social responsibilities in order to prosper in the new normal.  Euromonitor International
Introducing the new Falke double layer branded earloop face mask
By Courtney Flury
Falke South Africa, the leading technical sock brand in SA, known for its functional and high-quality advance performance socks has launched the new Falke double layer branded earloop face mask.
The Falke double layer earloop protective face masks fully cover the nose and mouth offering protection against airborne particles and liquid droplets. Knitted from premium performance yarns with superior construction to ensure durability and a soft touch on the skin while allowing for additional filters to be inserted. Masks should not be shared and rather used in a coordinated effort to reduce the risk of contamination or infection.
The new double layered mask is available in three different sizes namely: kids, S/M and L/XL guaranteeing a comfortable fit. The masks are re-usable after they have been washed at 60 degrees with household detergent. Lastly, the Falke masks come with the size and left and right indicators on the inside of the mask to ensure a perfect fit.
Did you know……..
These Red Bottoms
Today, red heels are just as exclusive, as designer Christian Louboutin has trademarked high heels with highly lacquered, red soles. He trademarked the look and has sued fashion giants from Yves Saint Laurent to Charles Jourdan for copying him.
To Advertise…..   Click here to see fact sheet with advertising rates.
Editorial Submission:
Please remember to send me your news so that we can share it with all our readers in the weekly newsletter.
Although editorial is neither guaranteed nor implied, suitable editorial for consideration may be submitted to: